Structural features:
1. Two stage reduction transmission structure, with ordinary differential and no spin anti-skid differential for selection.
2. The main reducer adopts Gleason spiral bevel gear transmission, with high transmission efficiency and low noise.
3. NGW planetary reduction transmission structure with wheel side, reasonable and compact design.
4. Caliper disc brake, large braking torque, reliable and rapid.
5. Suitable for ZL50 series loaders.
主要连接尺寸: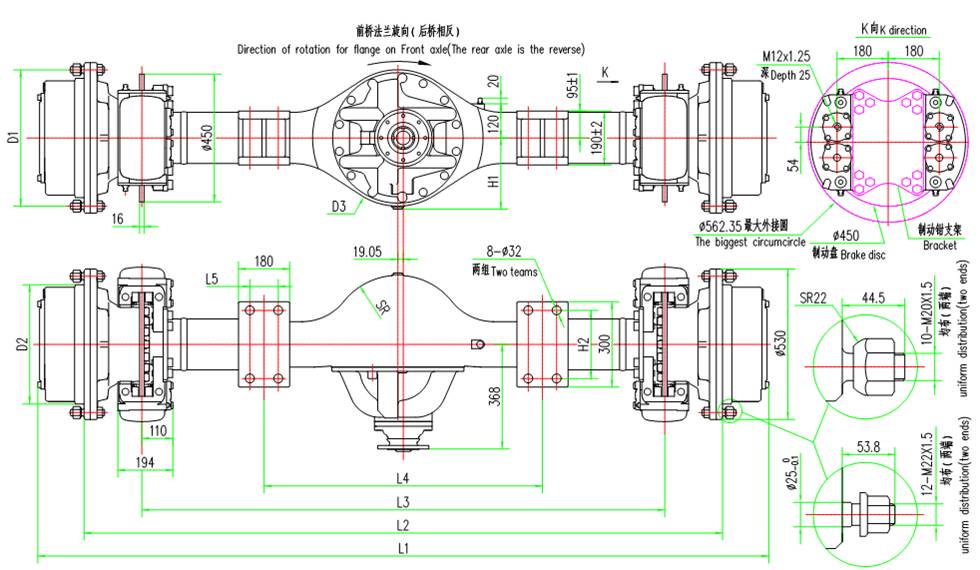 主要技术参数: