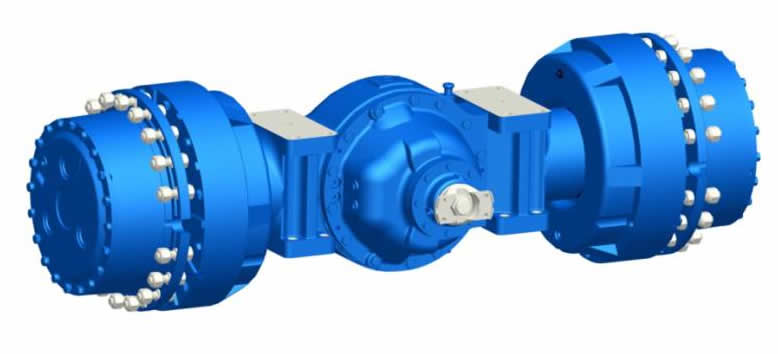 Structural features:
1. The front axle adopts no spin anti-skid differential, which is 100% anti-skid on muddy roads.
2. Posi stop spring brake hydraulic release wet brake is adopted at the wheel edge, which integrates driving and parking braking,
Safe and reliable.
3. Wheel side floating oil seal structure, better adaptability to wet and muddy environment.
4. Key parts are imported from international well-known brands with long service life.
5. The integral cast steel axle housing has good rigidity and the design of two-stage reduction transmission is reasonable.
6. It is suitable for supporting 3 cubic underground LHD.
主要连接尺寸: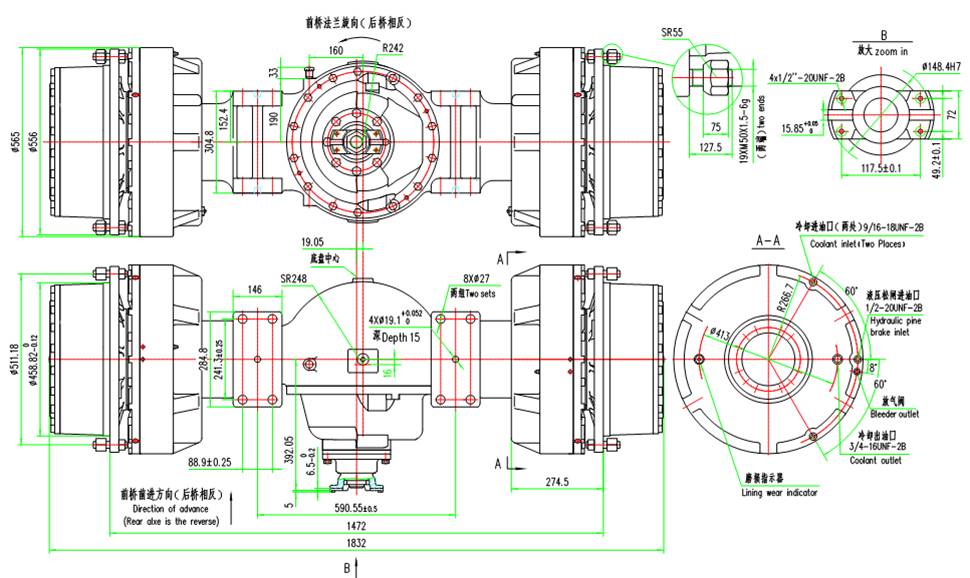 主要技术参数: